Restaurant
BAR & COCKTAILS
Enjoy a culinary experience at our authentic and cosy restaurant, Le Dôme.
The restaurant opens out onto the terrace of the main swimming pool, with a panoramic view of the Indian Ocean, in a setting which can be either chic or casual. At our restaurant, we have a responsible approach, favouring short circuits and seasonal products.
Our head chef, Rémi Lasfargues, favours creative and authentic world cuisine, prepared using carefully selected ingredients according to the seasons. He skilfully blends flavours from here and elsewhere to offer you a cuisine that, just like Reunion Island itself, is a real blend of cultures.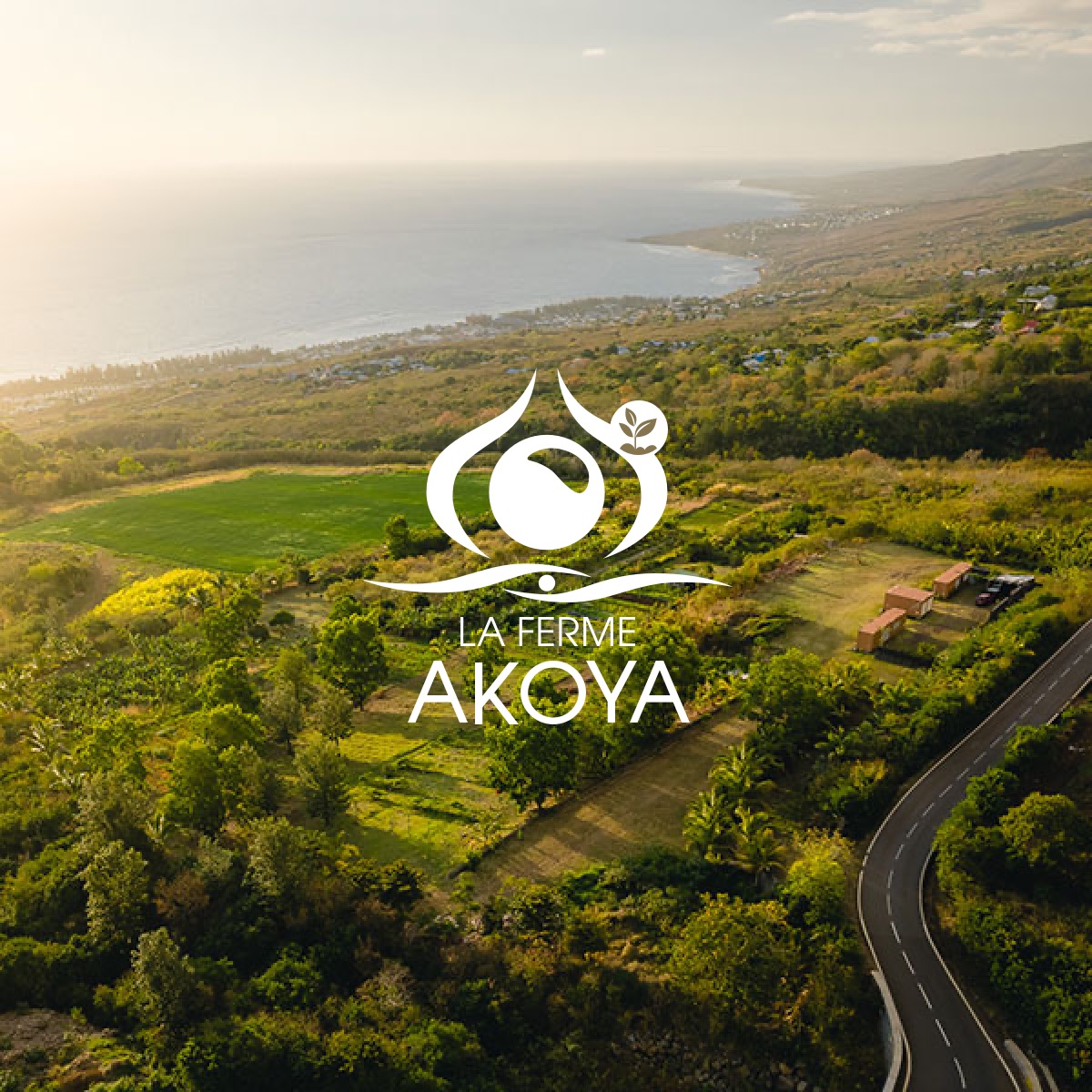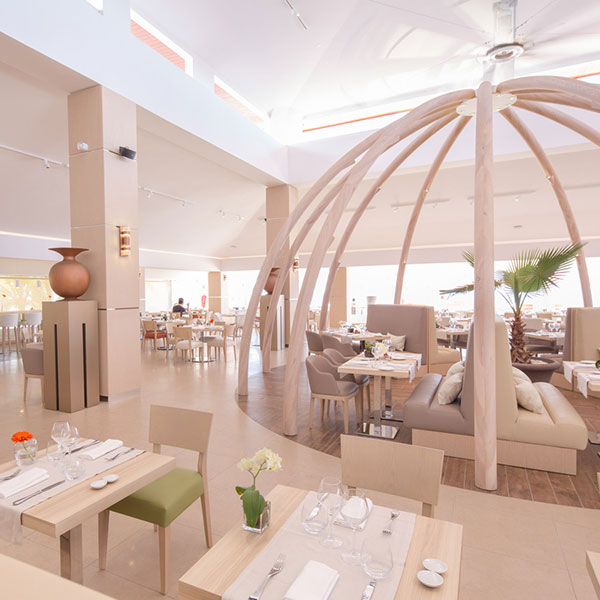 The AKOYA Farm: from the vegetable garden to the table.
The AKOYA Hotel & Spa has created its own farm up in the hills of Saint-Leu. A 7-hectare plot of land certified as Organic Agriculture (Certipaq Bio), where top quality fruit, vegetables and herbs are grown with enthusiasm. "We want to live as close to nature as possible and ensure it plays a key role in our cuisine."
Leckraz Kaullysing expresses his passion for agronomy while our head chef, Rémi Lasfargues, goes off in search of inspiration and new flavours. Together this place has become one of expression and experimentation.
Breakfast buffet
from 6.30am to 10am
Lunch: open every day
from 12.00 to 3.30pm
Dinner: open every day
from 7pm to 10pm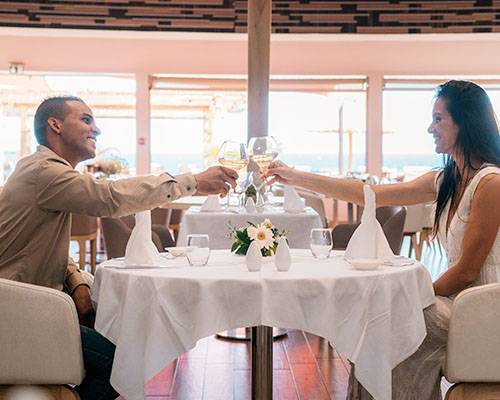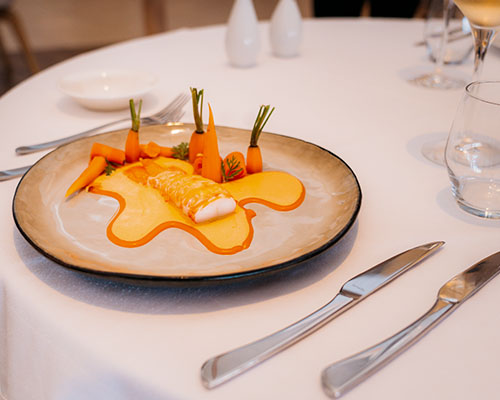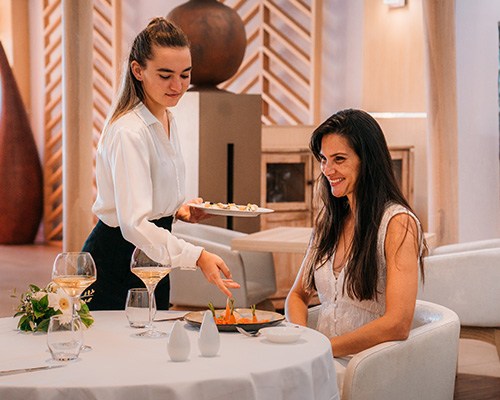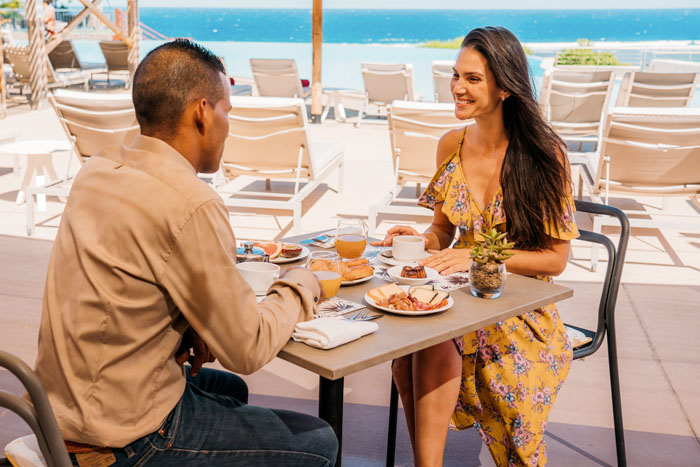 Located on our charming terrace, the live cooking area is an extension of the restaurant, looking out over the pool deck. Facing the ocean, L'Horizon's live cooking area will provide you with light summer cuisine for lunch, but also sweet and savoury tapas throughout the day. Enjoy this cosy atmosphere, ideal for relaxing, lazing around and enjoying gourmet delights by the pool.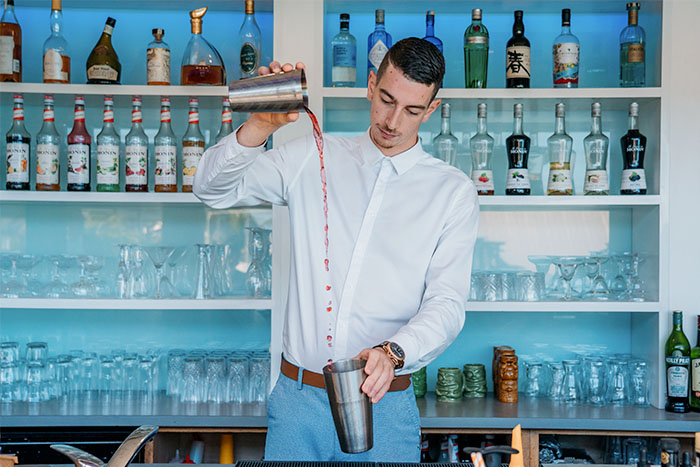 Côté calme et détente, découvrez nos terrasses ombragées situées à proximité de notre piscine à débordement.
For some relaxing peace and quiet, check out the shaded terraces located near our infinity pool.
For a cosy place to daydream, why not settle down on the Esplanade with a panoramic view of the Trou d'eau lagoon, with easy access to our heated pool. The panoramic sea view will set your mind at ease, and also reward you with some of the most beautiful sunsets in the world. Our geographical location on Reunion's west coast also gives our guests the opportunity to see whales going past behind the coral reef during the southern winter (March to October).
Tempt your taste buds at the Horizon bar.
BAR & TAPAS MENU
Make the most of the Horizon Bar to enjoy a relaxing break at any time of the day. Let yourself be carried away by the warm and friendly atmosphere, where you can enjoy a glass of wine, champagne, or a cocktail concocted by our bartender and mixologist by the main pool.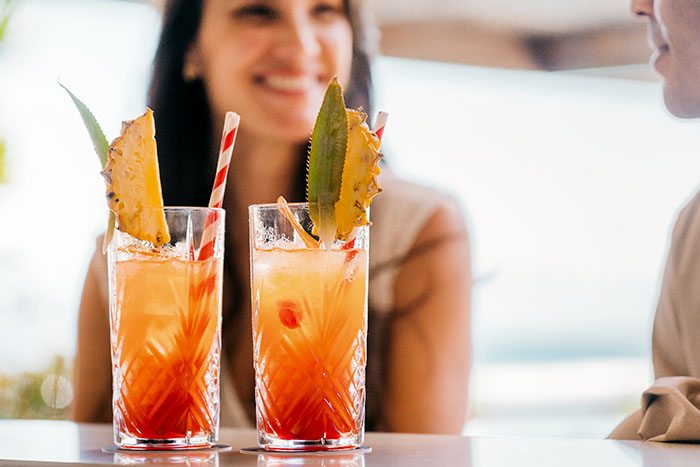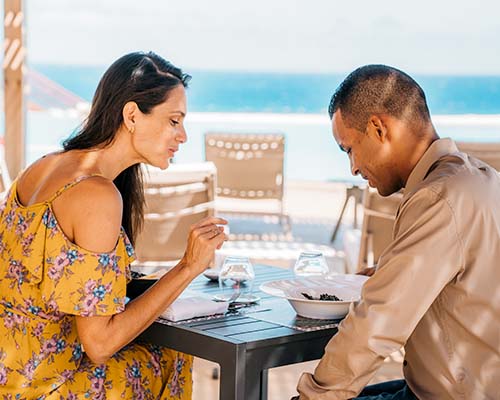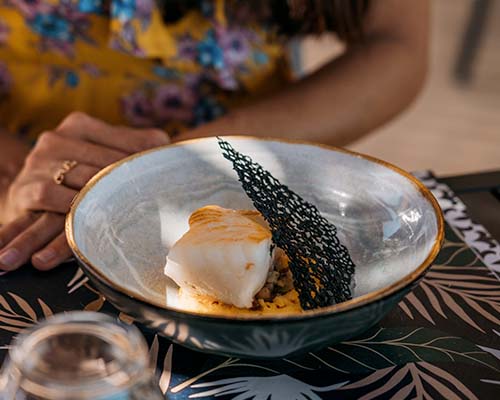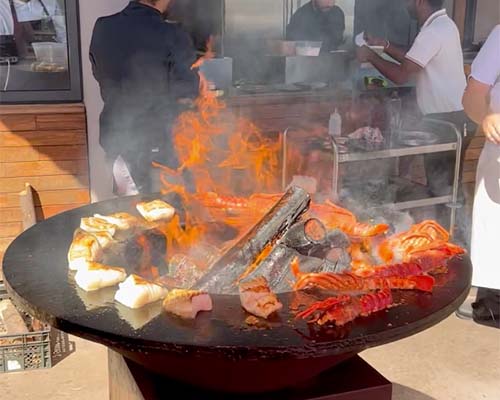 Opening hours:
Open every day
Continuous lunch service:
11.30am – 3.30pm
Tapas:
11.30am – 7pm
Gift packs, the pleasure of giving.
Don't hesitate to ask for information about our gift packs for the hotel, restaurant and spa, which can be personalised according to your wishes.
Perfect for a full day of relaxation, gourmet food and a really enjoyable experience in Reunion Island.